Rishikesh Yoga Prakash
Yoga Teacher Training School Rishikesh Uttarakhand India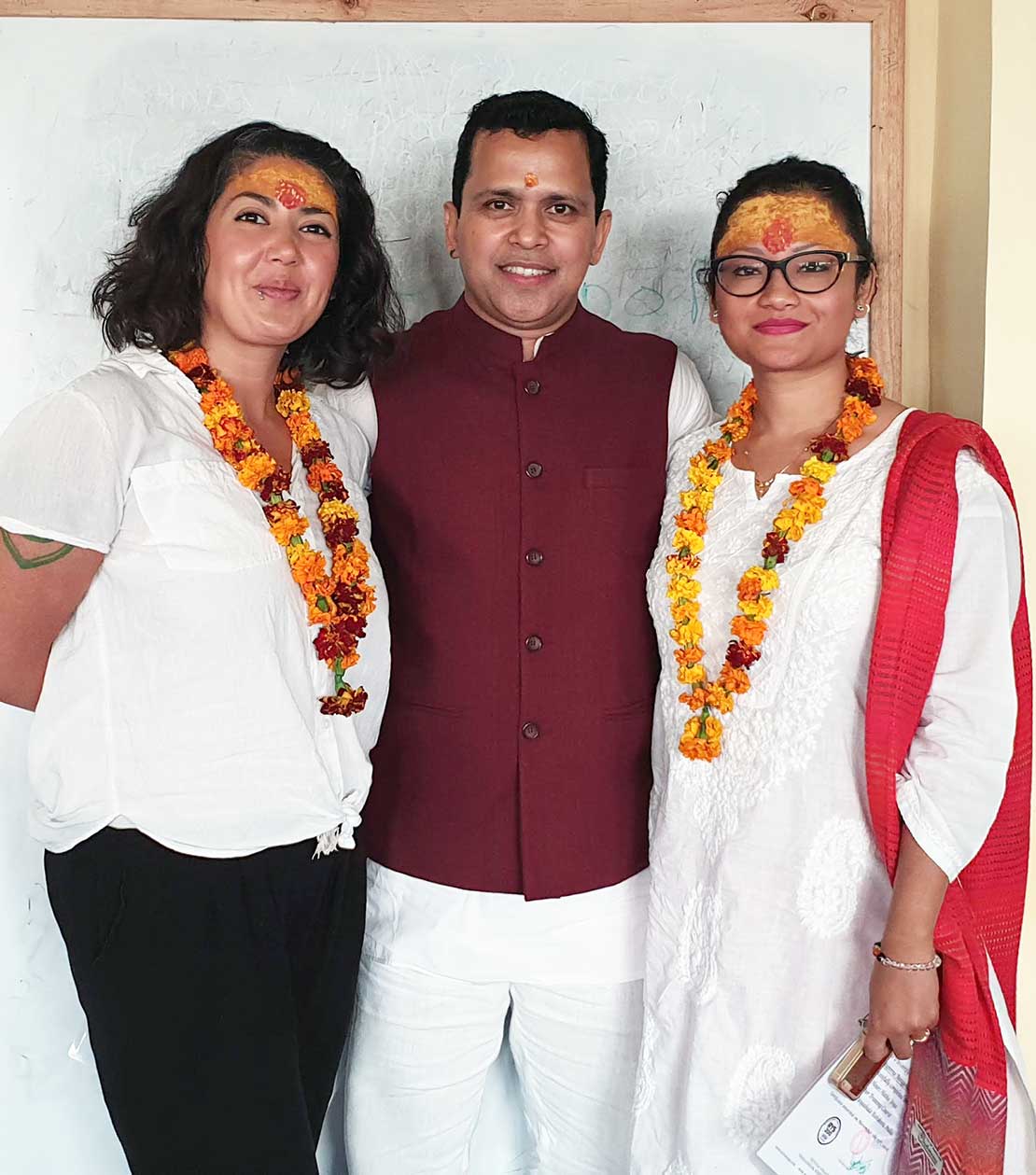 Rishikesh Yoga Prakash is registered with Yoga Alliance USA, offers 200 hours residential Hatha Yoga Teacher Training in Rishikesh, India.
Namaste, and welcome to RISHIKESH YOGA PRAKASH, an internationally registered Yoga Teacher Training School affiliated with Yoga Alliance USA (RYS 200). Our yoga study School/Ashram in Rishikesh is for practitioners of all levels who aim to take Yoga teachings as a profession and for those who want to follow yoga as a path of holistic living. It is our main objective to provide an authentic and traditional yoga experience for our students.
We are Hatha and Astanga Vinyasa Yoga Study School based in the yoga capital of the world, Rishikesh, in North India. At our peacefully located ashram, we offer 100 hours, 200 hours residential Hatha and Astanga Yoga Teacher Training Courses, Yoga for Beginner Courses, Yoga Retreats, Private Yoga, Online Yoga and Yoga Therapy courses as well. We also conduct all of these courses in Singapore, China and Bali (Indonesia) as well. All of our Yoga Teacher Training Courses are guided and supervised by an internationally experienced teaching faculty.
Our objective is to create a yoga community of integrated moral values, a higher level of consciousness as a result of healthy bodies and happy minds, ultimately achieving global peace and harmony among ALL.
General Summary of our Yoga Teacher Training Courses
Rishikesh Yoga Prakash – Yoga School, Rishikesh
Asana (Yoga Postures) Classes
One of the objectives of our Asana class is to let students know the necessary precautions and limitations before they begin to practice Yoga Asanas. We strongly believe that there should be no injuries in yoga, as yoga is not a form of exercise. Students will get to know techniques of systematic stretching and how to use the breath in order to release unnecessary tension from the body. This will not only develop a safer environment of yoga practice, but it also brings a sense of lightness in muscles and joints. As a result, our body moves freely without any discomfort. Students will learn various categories of yoga postures and how to apply proper breathing during yoga practice. Students will be guided about the key to advancement in yoga postures in order to go deeper and experience greater joy within the body. Students will know the difference between static and dynamic postures with Yin and Yang aspect. This allows students to plan and develop a daily schedule of their yoga practice. Students will also be trained on the proper use of yoga props in order to learn various techniques and variations of each posture. They will be guided on key points of injury prevention, traditional methods to deal with a stiff body and therapeutic role of yoga postures in cure of diseases. Each training will also provide essential knowledge about modifications in, step by step technique, limitations, benefits, the difference between yoga postures and physical exercise, difference between static and dynamic practice, important points in teaching a safe yoga practise and so on.
Lectures on Yoga Philosophy:
Philosophy is considered the backbone of every subject. Lectures on Yoga Philosophy classes help provide essential and in-depth knowledge about yoga. Philosophy classes will offer fundamental knowledge about how yoga was systematically evolved and how yoga has become an art of living. Gaining understanding from a historical perspective to the modern yoga system will allow the student to accept and recognize yoga in a broadway. The integrated approach of Raja Yoga and Hatha Yoga is the main core of our philosophy lectures. We highlight on Patanjali Yoga Sutra and Hatha Yoga Pradipika mainly, blended with philosophical thoughts of other eastern philosophies as well. Rather throwing knowledge, each philosophy lectures will allow students to interact on reality-based questions of their own emotional and spiritual life. We truly believe that, by absorbing the essence of philosophical aspects of yoga, students will be able to handle the unanswered questions of their own life. Improved human perception, enhanced overall awareness, deeper acceptance towards life and its challenges are few general outcomes from yoga philosophy lectures.
Yogic Cleansing:
Literally speaking, the entire system of yoga is basically a process of cleansing. Rishi Patanjali and Yogi Swatarama both talk about cleansing of mind and body. Yogic shuddhi kriyas aim towards internal cleansing of energy channels and thus bringing a feeling of lightness, which is essential for advanced practice in yoga. Depends on the course that you choose, our cleansing sessions will provide therapeutic knowledge of the different cleaning process. The ultimate aim is to eliminate impurities from the body on a physical and energy level.
Breathing, Pranayama and Meditation
A well-known fact "proper breathing is the spirit of yoga practice". Breathing properly simply means living joyfully and living carefully. Our breathing sessions will provide knowledge about various breathing patterns and further on how to improve and enhance healthy breathing patterns. Improper breathing can cause heart problems, sleeping disorders, emotional instability, poor functioning of the nervous system, poor concentration, low energy level and so many other types of stress to the body and mind. Pranayama classes will help provide students with essential theoretical and practical knowledge about different types of Pranayama with their practical use in day to day life. This knowledge will also provide you with an essential foundation towards meditation, deep relaxation and emotional balance as well as prevention from energy imbalances. An essential note is; regulating breath simply means to stop unnecessary chatter of the mind.
Meditation sessions will include how to deal with mind and thoughts. Students will learn various forms of meditation including NADA, MANTRA AND JAPA. Students will learn the development of yogic practice to develop a sound meditation practice.
Anatomy and physiology
We all know that our body is a very complex design of muscles, bones, nerves, vessels, and other organs. For yoga students, fundamental knowledge about the functions of the human body can be very helpful in identifying various health problems and diseases. Anatomy and physiology explain that all systems of the body function together to work as an organized, holistic and healthy unit. Understanding skeletal structure, movements of the body during all category of yoga postures, how to maintain healthy muscles tone, the difference between yoga and exercise, methods of cleansing internal organs, the health of the spine, the role of good posture in meditation, yoga therapy for common diseases, preventive methods from general health conditions, improving the mobility of joints, systematic stretching, relaxation of the nervous system, diaphragmatic breathing, the health of endocrine glands etc. are expected inclusions of this class.
Alignments and Adjustments:
Yoga adjustments and alignment classes mainly focus on:
Traditional methods to get deeper into the practice while keeping a safe and enjoyable atmosphere during class.
Scientific breathing and creative methods of proper adjustments to the self (during personal practice) and also to the students (during teaching yoga classes).
Skills to plan a proper yoga class, with an essential warm-up, smooth opening and peaceful concluding of an ideal yoga class.
Systematic postural advancement techniques with appropriate safety and required precautions during yoga practice.
Various forms of verbal and physical adjustments and how to deliver proper instruction (voice, tone and pitch) in order to maintain peaceful yogic environment.
Maintaining a good timing in explanations of benefits, precautions and step by step instructions of each posture during the class.
Use of yoga props (yoga blocks, straps etc), methods of guided instructions of breathing and meditation with smooth delivery of yogic relaxation.
How to set an ideal sequence-based on beginners, intermediate and advanced level practice.
Yoga Teacher Training Courses
We offer Yoga Teacher Training courses in Rishikesh India i.e. 100 Hour and 200 Hour Yoga Teacher Training Course which includes classes, notes and practicals to students on Hatha, Ashtanga and Multi Style Yoga.
100 Hours Hatha Yoga Teacher Training
Fee: 699 USD
100 hours teacher training is suitable for those who wish to complete 200 hours of yoga training in two modules due to limited time. If you are new to yoga and looking to gain base level understanding of yogic science in a short period of time, then this course is most suitable for you. After completing your first module of 100 hours, you may wish to complete the second module by returning to our yoga school.
Upcoming Dates:
200 Hours Hatha Yoga Teacher Training
Fee: 1399 USD
The 200 hours "Roots of Hatha Yoga Teacher Training" course at Rishikesh Yoga Prakash Institute is designed to develop Yoga Teaching skills by understanding the root principles of ancient yoga traditions. The course is ideal for those who aim to take Yoga teachings as a profession as well for those who want to experience and follow yoga as a path.
Upcoming Dates:
100 Hours Ashtanga Yoga Teacher Training
Fee: 699 USD
100 Hours of Ashtanga Yoga Teacher Training Courses at RISHIKESH YOGA PRAKASH is a wonderful start to get the feel of Vinyasa style of yoga. The course includes every aspect of yoga including yoga posture, Pranayama, Human and Yoga Anatomy, Yoga Philosophy and meditation.
Upcoming Dates:
200 Hours Ashtanga Yoga Teacher Training
Fee: 1399 USD
200 Hours of Ashtanga Yoga Teacher Training Courses at RISHIKESH YOGA PRAKASH is comprehensive Yoga Teacher Training course, designed to develop yoga teaching skills by understand basic rules of flow type yoga system. The course fulfills the necessary requirements for Yoga Alliance USA.
Upcoming Dates:
Our Experienced Teachers
Meet our well known teachers who are highly experienced and globally certified for the Yoga Teacher Training programs & short courses as well.
Short Term Yoga Courses
We also offer weekly courses here in Rishikesh India i.e. Beginners Course for those who are new to yoga. One Week and Two Weeks Yoga Retreats including yoga classes, trekking, hiking, musical evenings, ayurvedic massage and much more.
Yoga for Beginners
Fee: 799 USD
Yoga for beginner course is perfect for those, who always have been wondering how to begin yoga practice. Build up your foundational practice by getting correct alignment of yoga postures, proper ways to breathe, methods to calm the wondering mind in order to cultivate healthy living and prevent psychosomatic disorders.
10 Days Yoga Retreat
Fee: 600 USD
In the modern busy world, a typical yoga class usually begins and ends with postures and we all know that, yoga is not all about postures. Although there are numerous health benefits of practicing yoga postures, but without Pranayama & Meditation, the practice of yoga is unfulfilled.Here I invite you to take the first step towards this inward journey.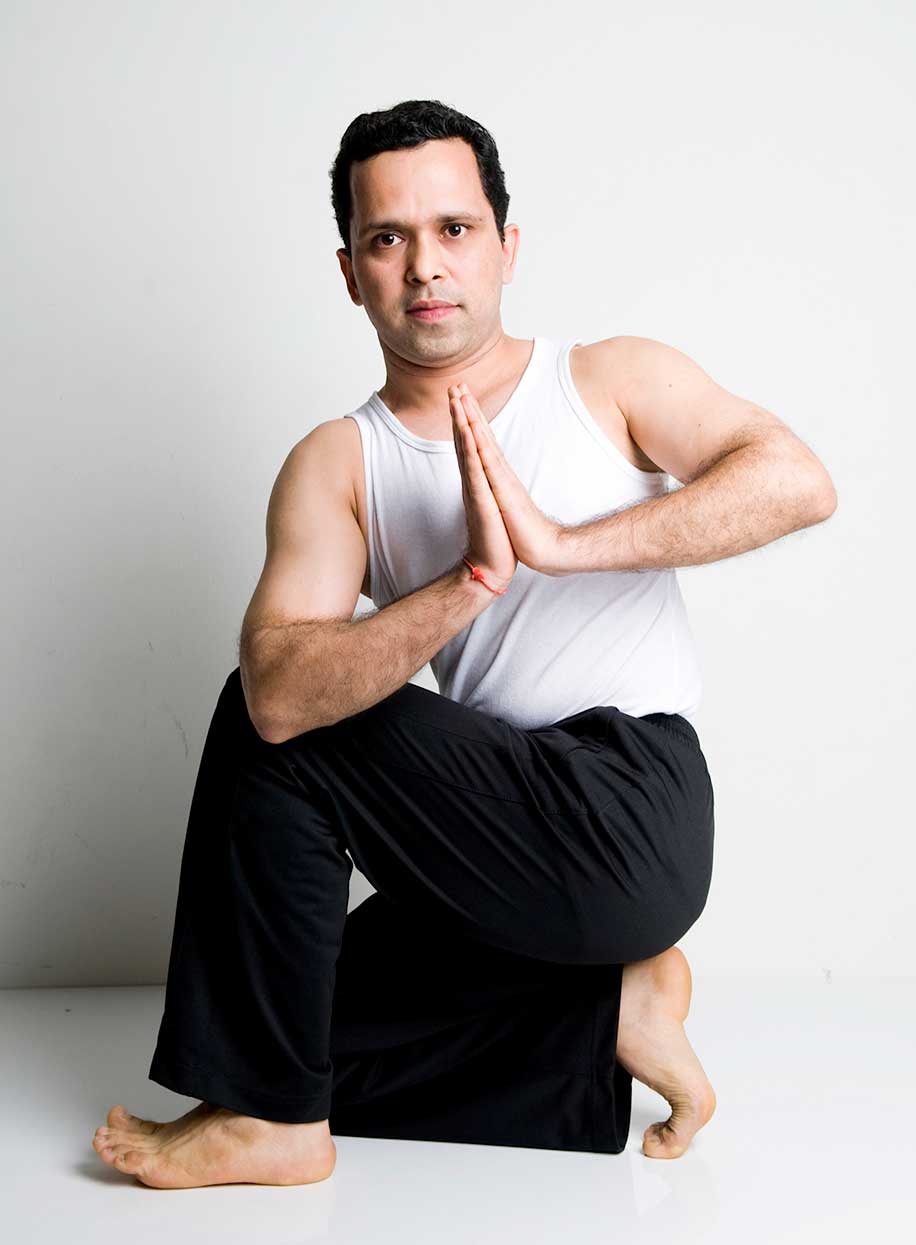 Prakash Bisht
Director, Rishikesh Yoga Prakash
My Yoga Journey - Why & How?
Dear readers, I would like to share a brief of "why and how" I started my yoga journey.
I started my yoga journey in the year 1999, when yoga was not very popular in Indian culture and there were very few health clubs/gyms or yoga studios offering yoga classes.
My yoga journey started at the point in my life when I was questioning the purpose of living. Due to my poor health condition and unhappy state of mind, I always used to ask myself questions such as; "What is the purpose of this life?", "Why am I alive?", "Why are we born?", "Is pain a part of life and do we all have to go through pain?", "Can I be forever happy?"
To seek answers, I turned to India's oldest yoga institute known as "Kaivalyadhama", best known for its scientific approach towards yoga with various scientific researches on yogic components.
Living the ashram lifestyle, the first thing I learnt in my yoga journey was "Discipline", which changed everything in my life. I gradually started experiencing the effect of yoga on my body and mind. I started feeling healthy with a sense of lightness in limbs and organs and there was a deep sense of inner peace within my mind. With daily practice of yogic components (Asanas, Pranayamas, Cleansings, Meditation and inner aspects of spirituality with study of Vedic scriptures), I started feeling the positive effects on my body and soul. Improved concentration, better sleeping patterns, good digestion, cleansed inner body and so many health benefits brought great joy in my life.
After completing my post graduate diploma in yoga education, I started sharing yogic wisdom from the year 2000. Much later, I also enrolled in Yoga Alliance 500 hours Teacher Training course and got my ERYT-500 as well. Later in 2002 I had the opportunity to teach yoga in Macaw, Philippines, and for over 9 years I taught yoga in Singapore too.
Learning yoga was a new beginning of my life. I have found the inner paradise, which was always inside me, but which I had lost. Yoga has always given me inner strength to be calm with a feeling of inner satisfaction towards every aspect of life. My yoga practice helps me to be physically healthy and to enjoy the stillness of my own mind, which allows me to live a stress free life.
I have begun to appreciate myself in a better way out of this yoga journey. I would like to express my respect to my teachers at Kaivalyadhama and to all those whom I have met along this beautiful life changing journey. I have learned from everyone, including my students as well. I consider myself as a yoga practitioner or aspirant, rather than a yoga master, swami or guru.
Teaching yoga, simply makes me feel happy. When I see relaxed and happy faces after each class, when I witness the well being expressed by the participants, it gives me a plain feeling of inner satisfaction. After having taught over 4000 students, I truly can say, yoga teaching is soul satisfying.
Moments that we like to share
Some of the captured moments with our students including yoga classes, having food, expeditions and much more.
Our Happy Students
See what our students experienced with us. You can also be one of them.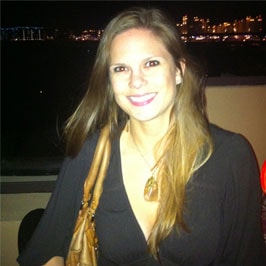 I have taken classes from Yogi Prakash for the past 4 years, and he remains one of my favorite teachers to this day. Love to take classes from him again.
Allyson Johnson
London, U.K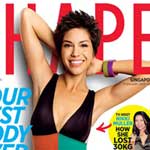 I always look forward to a Private Yoga Session with Prakash. I don't have the most flexible of bodies but Prakash always. He is best in what he has.
Niki Muller
Singapore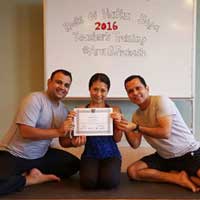 I have successfully finished my 200 Hour Hatha Yoga Teacher Training with Prakash at Pure Yoga in February 2016. He is one of the best and finest yoga teachers.
Minako Toshiro
South Korea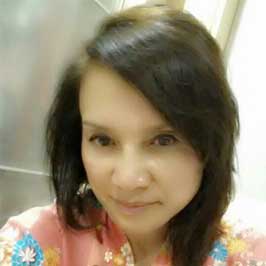 I took my first ever Hatha Yoga Teacher Training with Prakash in 2015 at Pure Yoga Singapore. The environment, the energy, the flow, everthing was amazing.
Venus Low
Singapore
From The Blog
Some of the recent posts from our blogging area. Click the button below
to see all blog posts.
Video Reviews
Watch what our students experienced in the 200 Hours Teacher Training Course at Rishikesh Yoga Prakash.